Mar 11, 2023
水仙がたくさん咲いている
近所で数種類の水仙を見かける。大きめのラッパ水仙。
水仙も早春の花。
今日は暖かかった。夜、近所に買い物に行くときもジャケットは着なかった。
(下の英語文はchatGPTで翻訳したものです)

There are many daffodils blooming. I see several types of daffodils in the neighborhood, including the larger trumpet daffodils. Daffodils are also flowers of early spring.
It was warm today. Even when I went shopping in the neighborhood at night, I didn't wear a jacket.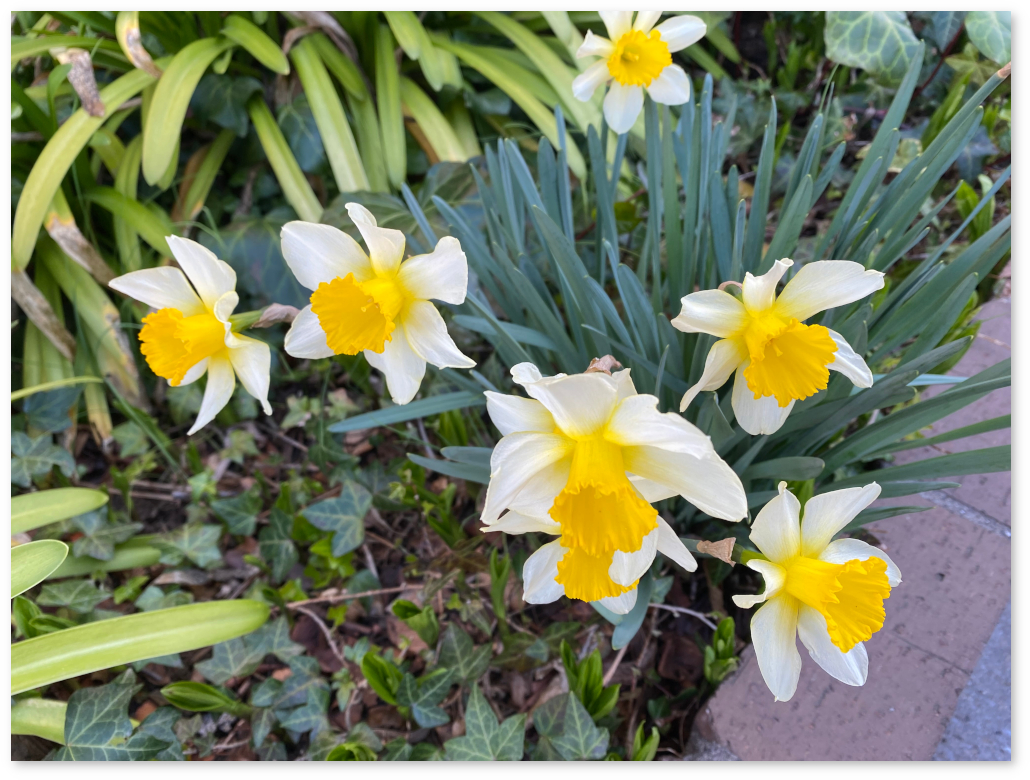 A quick preview will be rendered here when you click "Preview" button.